TumbleBooks--Reading, Listening and Learning Starts Here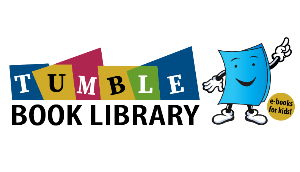 The Tumble Book Library is an online collection of animated talking picture books, which teach kids the joy of reading in a format they love. TumbleBooks are created by taking existing picture books, adding animation, sound, music, and narration to produce an electronic picture book which children can read, or have read to them. Each story comes with puzzles and games geared to ensure reading comprehension.
Read-Along Books:
Now older students or more accomplished readers can read the collection of read-along chapter books. Read-along titles feature narration, sentence highlighting, and automatic page turning.

Language Learning:
The Tumble Book Library features a growing selection of books in Spanish and French.
The language drop down menu allows users to view the entire website in Spanish or French. Instructions, news and descriptions of books are all in Spanish or French. Helpful for ESL, Bilingual, and French and Spanish programs.