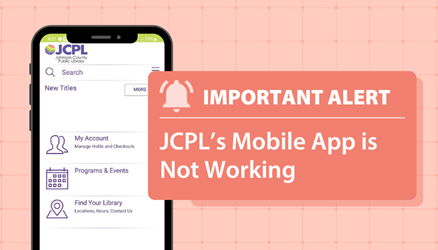 12.1.23 SERVICE UPDATE
Due to a contract conflict between two software vendors, our JCPL mobile app is currently experiencing an extended service disruption beyond our control and is offline. For up-to-date and accurate account information, please access the mobile version of our catalog here. We apologize for the inconvenience, and thank you for your patience. We will post an update when it's been resolved.

NEW! Mobile Version of the Online Catalog Now Available
You are now able to use a mobile-friendly version or the accessibility mode of our Online Catalog on mobile devices. If you have any questions, please Contact Us.

Please note that the My Account/Login/Send a Request options are now found in the top right "hamburger"/side navigation menu: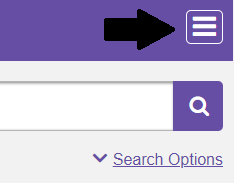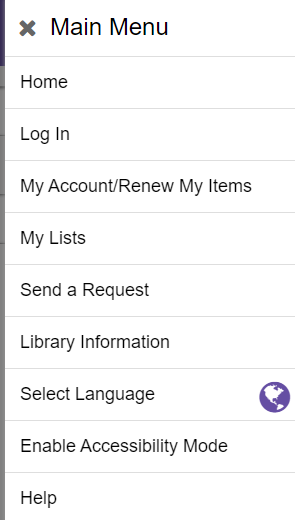 Instead of Place Hold/Download buttons, you'll see the three dot menu: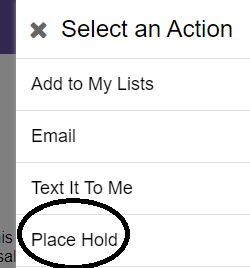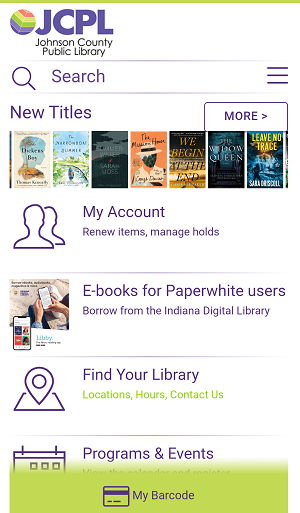 JCPL's Mobile App
Johnson Co Public Library - IN (provided by Solus) makes it easy for you to use the library's resources, even if you aren't physically in the library.
Johnson Co Public Library - IN makes it easy to digitally browse the library's collections, check out or place a hold on items, and renew items. If several people in your house use the library, you can even link those cards together to easily view multiple accounts all from the same device.
If you are interested in downloading JCPL's app, search for "Johnson Co Public Library -- IN" or "JCPL IN". Look for our logo (and the provider name Solus) in your app store today.

The app is available for both
iOS and Android and can be downloaded to multiple devices. If you need assistance downloading the app, please
contact the library
and a staff member will be able to help you!

Here's what you can do with the JCPL Mobile App:
View checkouts for the whole family

Place and manage holds

Access digital resources, including eBooks, e-audioBooks, music, movies and more!

View calendar of events at the library

Follow us on social media

View branch hours and contact us if you have a question!