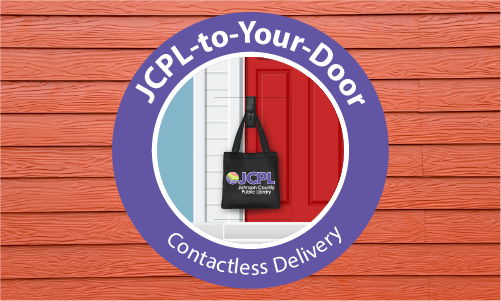 JCPL-to-Your-Door
Unable to come to the library due to illness, disability or quarantine? No problem: JCPL will come to you!
Call your branch by 12 p.m. to request items for delivery Monday through Friday afternoon
The time between placing your request and delivery will vary depending on demand and item availability
o Ask for an estimated delivery date when you place your request
Your items will be packaged using stringent safety guidelines
A member of our staff will deliver your items to your home for a no-contact delivery experience
o Items will be left at your front door unless you provide other instructions
Place items you are returning in that same location and our staff member will retrieve them
Questions? Call your branch
*Service is available to residents of Johnson County that have a JCPL library card.*

Prefer to use Curbside JCPL-to-Go?