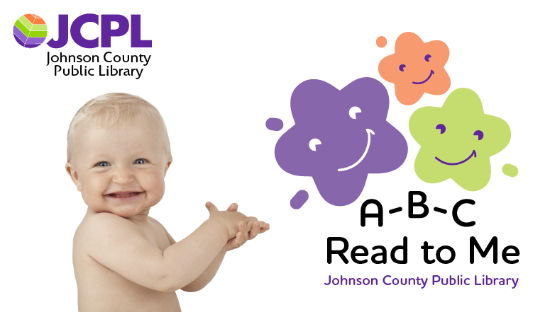 The A-B-C Read to Me program is conducted in partnership with Johnson Memorial Health to encourage the spread of early childhood literacy skills in Johnson County.
Early literacy is essential for the development of reading and learning skills in children and can begin as soon as children are born. Johnson County Public Library is institutionally committed to the development of early literacy, and the A-B-C Read to Me program is one of many ways we support that goal.
A-B-C Read to Me volunteers visit new parents at Johnson Memorial Hospital and give them a welcome packet, which contains a board book, a welcome letter, a registration sheet, and a book designed to give parents guidance on introducing literacy skills to their child.
If you're interested in donating your time to support the A-B-C Read to Me program, please fill out the ALC Volunteer Form.

For more information about this program, please contact:
Children's Services Librarian, Moth Meuser at (317) 535-6206