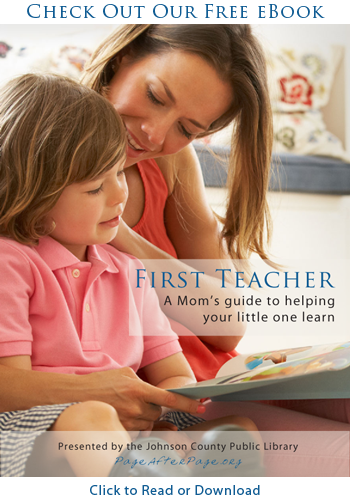 January is a great time to make resolutions for the coming year. Many of us pledge to eat better, exercise more, or otherwise improve our lifestyle.
What if you could make a resolution that just takes 20 minutes a day, but would dramatically improve your little one's chances of success in college and beyond?
It's not as hard as you might think. Common sense has always said that reading to your child is a great way to improve their vocabulary, reading comprehension, and other literacy skills. A growing body of research is showing just how much of an impact family reading time can have.
"Reading proficiency by third grade is the most significant predictor of high school graduation and career success," according to the American Academy of Pediatrics.
But teaching literacy skills doesn't have to wait until your child begins school. You can start your young ones on the road to success by reading to them every day, starting as early as birth.
Reading to children between birth and kindergarten has been shown to have the following positive effects:
• Better language skills when starting school
• More interest in reading
• More nurturing relationship with parents and caregivers
A statement from the Council on Early Childhood sums it up: "Reading regularly with young children …builds language, literacy, and social-emotional skills that last a lifetime."
As a result of this research, the American Academy of Pediatrics is now recommending that all pediatric professionals promote early literacy during standard wellness visits throughout childhood. So don't be surprised if your doctor reminds you to make time for family reading every night before bed!
The Johnson County Public Library is committed to supporting parents' efforts to provide a positive Early Literacy experience at home. You're invited to attend our numerous Children's Storytimes and talk to our knowledgeable Children's Librarians for reading recommendations.
You can learn much more at our website, pageafterpage.org. Our special Early Literacy section includes information about the fundamental Early Literacy practices, book recommendations for parents and children of all ages, and a monthly activity calendar you can print and use at home.
All of our best,
The Johnson County Public Library Children's Staff