Black History Month Booklists
ADDITIONAL TITLES BY BLACK AUTHORS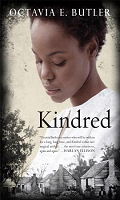 "Kindred" - Octavia Butler (1979)
Dana keeps getting transported back in time from 1976 to the early nineteenth century every time a slaveholder's son is in trouble. Things are very dangerous for Dana; she is black and in the south, and as she finds out, her ancestor is the white plantation owner she keeps having to rescue.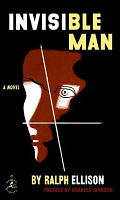 "Invisible Man" - Ralph Ellison (1952)
Historically immense; Invisible Man was hailed as a masterpiece as soon as it hit the shelves. Ellison's horrific journey across the racial divide tells readers unparalleled truths about the nature of bigotry and its effects on both victims and perpetrators. Required reading.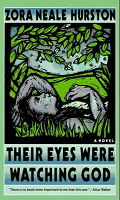 "Their Eyes Were Watching God" - Zora Neale Hurston (1937)
The story of Janie, a fair skinned woman's search for identity in turbulent times. The novel takes Janie through three marriages in 1930's Florida and examines the hardships of finding oneself among physical hardships, relationships, and the expectations of being both a woman and African American.t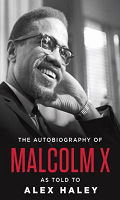 "The Autobiography of Malcolm X" – Malcolm X (1965)
An eye opening, enlightening, and powerful read. Starting with Malcolm X's early life, through his time hustling on the streets of Harlem to prison, then to his conversion to the Nation of Islam and his political beginnings; his autobiography covers it all. Not an easy read, but a necessary one.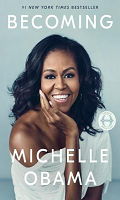 "Becoming" – Michelle Obama (2018)
An intimate, powerful, and inspiring memoir by the former First Lady of the United States. Not only was Michelle the first African-American to serve as First Lady, she helped create the most welcoming and inclusive White House in history, while also establishing herself as a powerful advocate for women.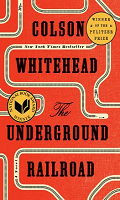 "The Underground Railroad" - Colson Whitehead (2016)
A heart-wrenching, brutal story that follows Cora's escape from a murderous plantation in Georgia that's set in an alternative universe where The Underground Railroad is an actual subway run by former slaves and white sympathizers, each of whom are hunted by regulators.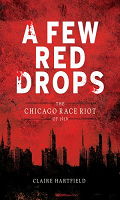 "A Few Red Drops: The Chicago Race Riots of 1919" - Hartfield, Claire (2018)
On a hot day in July 1919, five black youths went swimming in Lake Michigan, unintentionally floating close to the "white" beach. An angry white man began throwing stones at the boys, striking and killing one. Racial conflict on the beach erupted into days of urban violence that shook the city of Chicago to its foundations. This mesmerizing narrative draws on contemporary accounts as it traces the roots of the explosion that had been building for decades in race relations, politics, business, and clashes of culture.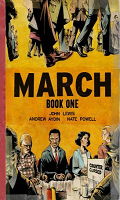 "March' - John Lewis (2013)
Wonderfully laid out, illustrated and portrayed; this moving graphic novel adaptation of Senator John Lewis' life and involvement in the Civil Rights movement should be required reading. Starting with his early life and going up through the lunch counter protests; book one shows how John Lewis got his feet wet in the movement and started to become a figurehead in it.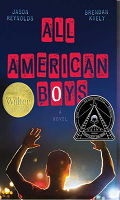 "All American Boys" - Jason Reynolds (2015)
Told from alternating perspectives of teen boys, Rashad (black) and Quinn (white). Rashad is unjustly accused of stealing and is beaten badly by a white police officer. Quinn, friends with the officer's younger brother, sees the beating and can't shake the feeling that the story he's been told - the officer was "just doing his job" doesn't jive with the brutality he saw. Readers have to view the week after the incident from both boys' perspectives.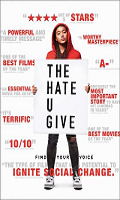 "The Hate U Give" - Angie Thomas (2017)
Starr Carter thinks she's too black for her white school and too white for her black neighborhood. That changes however, when her friend is killed by a white cop who thought he was armed. Starr starts to find her voice not only to the media, but to her friends, family, white boyfriend, and classmates. It's timely and gives the disenfranchised youth a voice. Beautiful, haunting, and riveting.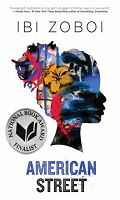 "American Street" - Ibi Zoboi (2017)
Fabiola Toussaint thought life would get easier immigrating from Haiti to Detroit. Instead, Fabiola's mother is detained by U.S. immigration, leaving Fabiola to navigate her loud American cousins, the grittiness of Detroit's west side; a new school; and a romance, all on her own.