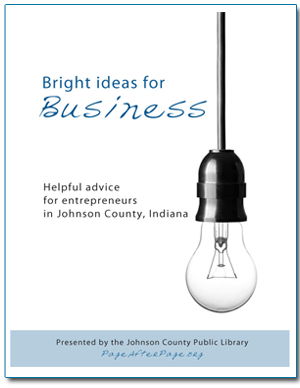 If you own or manage a small business or are thinking about starting one, you undoubtedly have lots of questions. The Johnson County Public Library can help.
Our eBook "Bright Ideas for Business" provides helpful hints on being an entrepreneur. Sections include:
Getting started - including how and where to file your paperwork.

Nurturing customers - including where to meet clients for lunch or coffee.

Starting somewhere - including tips on working from home.

Leveraging technology - including how to promote yourself with social media.