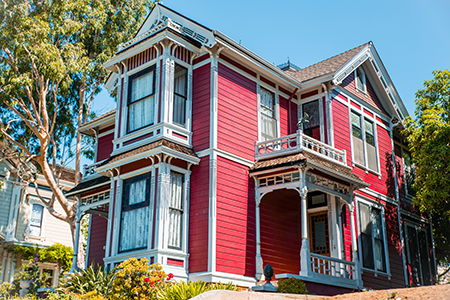 There is a bug going around. It is a fun bug, but I warn you, the longer you have it, the less likely you will recover. It is the house genealogy bug! Instead of looking up ancestors, a new interest is growing for house histories. Use the following quick tips to help you learn a new fun hobby.
Visit the library - Johnson County Public Library is a great place to start with your research. The library offers nationally recognized genealogical research engines for free. The library has searchable, online newspapers, for three local newspapers dating back to 1912. A collection of older newspapers is available on microfilm in the Historical Room.
Have a plan - It is worth some thought at this point to plan how you will organize your information. A few suggestions are to invest in a binder with index dividers to file your newly acquired information in chronological order by date. A thumb drive or computer files are also quick and easy ways to store information. Using a file drawer with hanging files is a good way to store photographs and one of kind documents. The hanging files can also be separated by the family name of the previous household owner.
Hit the maps - Original land patents, that is! Johnson County is nicely documented and this information is fairly easy to obtain. A trip to the Historical Room at the Franklin Branch will provide you with an atlas of Johnson County. Books such as "Family Maps of Johnson County" will reveal names of families that were the first to own the property your house sits on. Knowing the names of the original landowners allows you to build a history of a succession of owners.
Location, location, location - Where is the information about your house located? You may already have house documents, deeds and titles. Begin by asking your neighbors for stories about the neighborhood and your house. Johnson County residents are fortunate to have genealogy collections in the Historical Room at the Franklin Branch of the Johnson County Public Library and the Johnson County Museum of History Genealogy room. Records of transfer and tax records are available at the auditor's department at the courthouse Annex.
Join the conversation - Your House History Conversation Group next meets Monday, April 3, in the Historical Room, Franklin Branch, 401 State Street, Franklin, Indiana. Come with questions, information or just listen in as we discuss research techniques and historic homes in Johnson County.
Here are some additional resources to get you started:
General Land Office Records Search: https://glorecords.blm.gov/search/default.aspx
House & Building History Resources from Cyndi's List: http://www.cyndislist.com/houses
Historic House Research Guide from Indiana Landmarks: https://www.indianalandmarks.org/2016/06/historic-house-research-guide/
---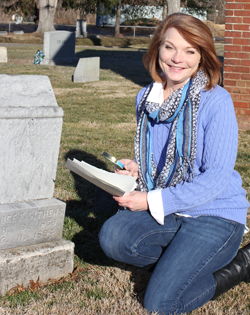 Pam Caito is the assistant to both the Historical Room and Marketing and Communications Department. She believes history connects the past and the present to give us a feeling of being at home. There are places and activities right here in Johnson County that help us to step back in time for relaxed, off the grid adventures. Email Pam at pam@jcplin.org.
Sign Up to Receive 'Now You Know'