Community Writing Project
"What My Community Means to Me"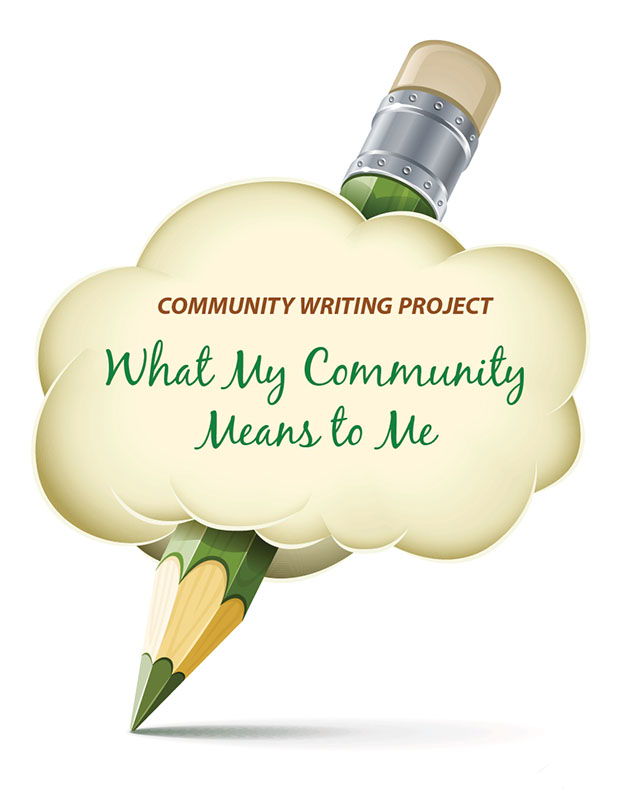 Download and read the Community Writing Project
In the winter of 2014, the residents of Johnson County were invited to write stories about "What My Community Means to Me." I was amazed at the number of heartfelt stories. Some stories moved me to tears, especially the ones about the Flood of 2008.
Residents from the Indiana Masonic Home wrote about adjusting to a new community. Needham Elementary teacher Diane Bennis' second grade class wrote about the pride they have in their school. St. Rose of Lima teacher, Mindi Eberhart, had her students write about their many service projects.
Gaibriel Bunch says it best in her essay: "Community is not only where your home is but where your family is as well. Your family doesn't always have to be related to you, because anyone that looks out for you and likes to spend time with you is family. For a community to function they must act like one and function as one. Your community is somewhere you will always call home."
Enjoy reading these stories, keep a tissue box close by, for you may be moved to tears by the feeling of pride people have in their communities. Take a look at the index for a list of businesses, people, places and events mentioned in the essays. Thank you to all the wonderful writers in Johnson County who submitted their stories. I was delighted to read them.
Heather M. Grantham, editor
Children's Librarian
Franklin Branch