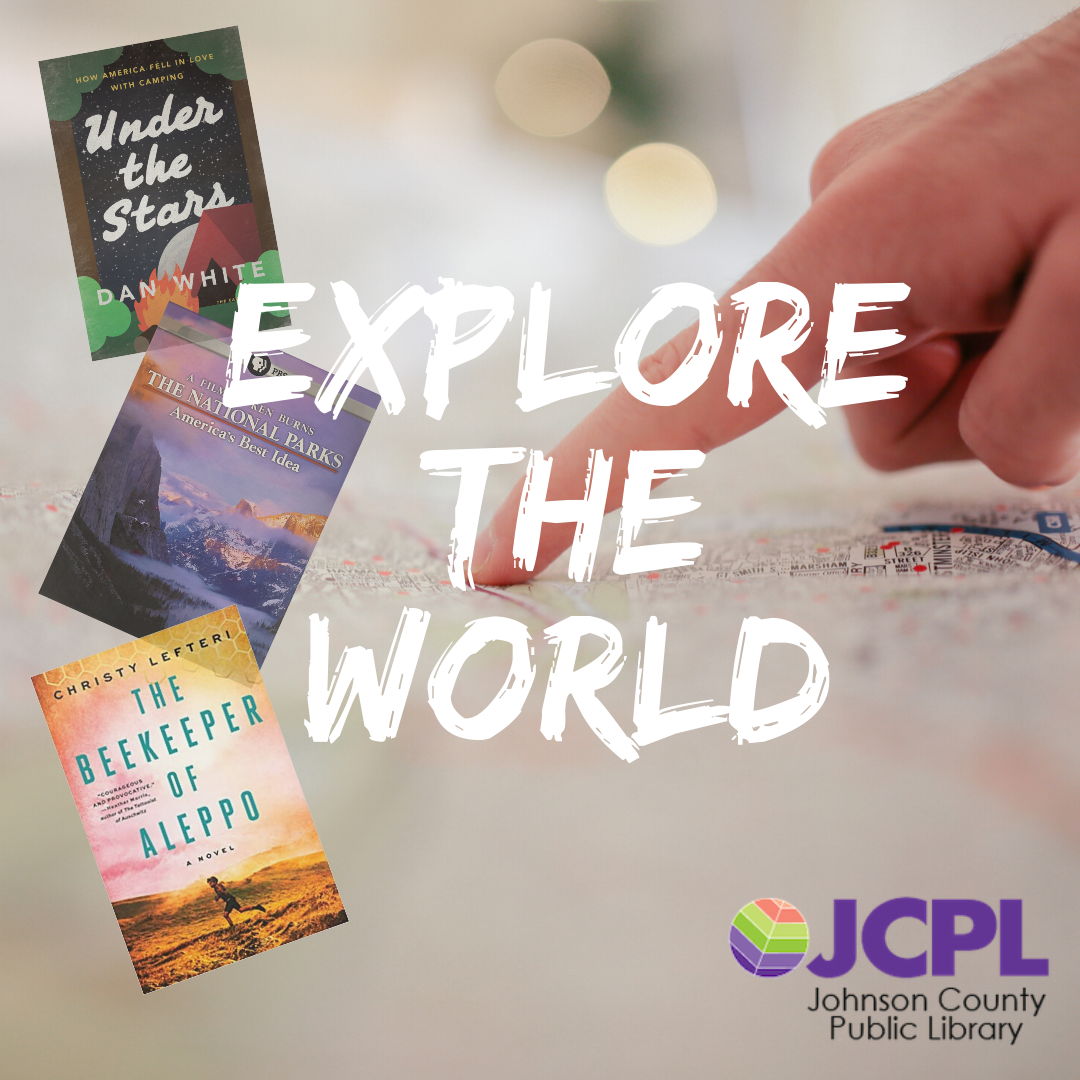 Explore the World
Who has cabin fever? We do! Elyssa from our Trafalgar Branch offers some suggestions that will allow us to explore the world while we shelter in. From the National Parks, to France, to Syria, we'll travel around the world using JCPL's digital resources.
Ken Burns: The National Parks (TV Series, Hoopla)
"Filmed over the course of six years at some of nature's most spectacular locales, from Acadia to Yosemite, Yellowstone to the Grand Canyon, the Everglades of Florida to the Gates of the Arctic in Alaska, the National Parks is nonetheless a story of people."
"The Beekeeper of Aleppo" by Christy Leftari (eBook, cloudLibrary)
"This unforgettable novels puts human faces on the Syrian war with the immigrant story of a beekeeper, his wife and the triumph of spirit when the world becomes unrecognizable."
"Tales of East Africa" by Jamilla Okubo (ebook, cloudLibrary)
"Welcome to a world of magical adventure—a place where a boy spares the life of a fearsome monster, a flock of doves brings a girl back from the dead, and a hare wreaks havoc among all the other animals. A collection of 22 traditional tales from Kenya, Uganda, and Tanzania."