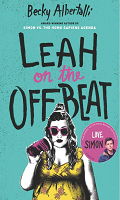 "Leah on the Offbeat" by Becky Albertalli
With prom and graduation around the corner, senior Leah Burke struggles when her group of friends starts fighting. A companion novel to Simon vs the Homo Sapiens Agenda.

"You want to hear more about Simon and his friends? Leah is the narrator for the sequel and she reveals more about Creekside High." – Chris (Children's Services Manager, White River Branch)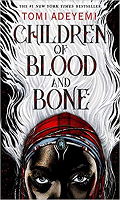 "Children of Blood and Bone" by Tomi Adeyemi
Seventeen-year-old Zélie, her older brother Tzain, and rogue princess Amari fight to restore magic to the land and activate a new generation of magi, but they are ruthlessly pursued by the crown prince, who believes the return of magic will mean the end of the monarchy.

"Don't let the size intimidate you – at 544 pages, this is an intense book to dive into, but well worth it for the supreme storytelling and lush world building. Read it fast – book two comes out in March of 2019." – Kelly (Teen/Adult Librarian, Franklin Branch)


"Not sure I even need to explain this one, but it's so fantastic to see fantasy with a not-vaguely-European setting and cast of characters. So refreshing and what a ride!" - Anne (Children's Librarian, Clark Pleasant Branch)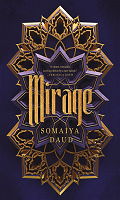 "Mirage" by Somaiya Daud
Amani just turned eighteen and is in the midst of celebrating when Imperial droids and soldiers from the palace swoop in and begin scanning faces. They stop when they get to Amani, seize her and drag her away from the only life she's ever known.

"An inventive, character driven young adult sci-fi debut set in space and filled with adventure, romance, conspiracy and danger. Deeper themes of class warfare, feminism and resistance against an oppressive government course through the plot, making it especially relevant to our current political climate. A shining debut that will top many "must-read" lists." – Kelly (Teen/Adult Librarian, Franklin Branch)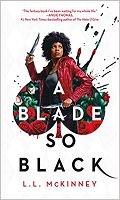 "A Blade So Black" by L.L. McKinney
By day, Alice juggles a slipping GPA, a high-maintenance best friend, and an overprotective mom, but by night she heads to the dark realm known as Wonderland to battle monstrous creatures.

"This combined Alice in Wonderland and Buffy the Vampire Slayer into a modern and appealing fantasy novel." – Amy D. (Adult Librarian, White River Branch)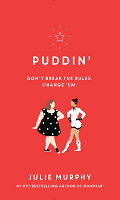 "Puddin'" by Julie Murphy
When circumstances put Millie Michalchuk and Callie Reyes together over the course of a semester, the girls realize they have more in common than they ever imagined.

"This is a fun sequel to Dumplin' (now a movie on Netflix)." – Katie (Circulation, White River Branch)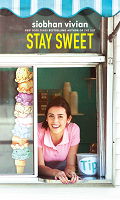 "Stay Sweet" by Siobhan Vivian
Seventeen-year-old Amelia has looked forward to her last summer before college working at the Meade Creamery, but when the owner of the local landmark dies her nephew has changes in mind.

"A really good story for summer – all about ice-cream, friendship, and discovering who you are." – Kelley (Children's and Teen Material Selector)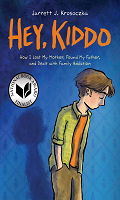 "Hey, Kiddo" by Jarrett Krosoczka
In this profoundly important graphic novel memoir, Jarrett writes about growing up in a family grappling with addiction, and finding the art that helps you survive.

"As opioid addiction continues to increase, this is a timely and powerful book for teens who may see themselves in Jarrett's story." – Sarah (Programming Manager)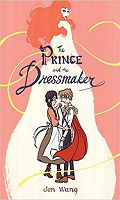 "The Prince and the Dressmaker" by Jen Wang
Prince Sebastian is looking for a bride or rather, his parents are looking for one for him. Sebastian is too busy hiding his secret life from everyone. At night he puts on daring dresses and takes Paris by storm as the fabulous Lady Crystallia, the hottest fashion icon in Paris!

"This is a fairytale about being true to yourself and the relationships that can develop when you are your authentic self. Plus, this graphic novel has very charming illustrations and it's set in Paris!" – Sarah (Programming Manager)