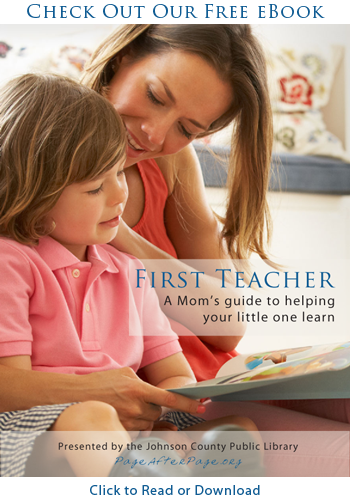 If your child is four or five years old, you're probably looking ahead at kindergarten. If you're like many other parents, you may be asking yourself "Is my child ready for kindergarten?" Moving to the "big kid" school is quite a transition from preschool.
To answer your questions, and perhaps, ease some of those worries, we've turned to Dr. Kent Pettet, principal from Needham Elementary in Franklin. According to Dr. Pettet, academic expectations, even for incoming kindergarteners, have increased over the past few years. So, what does your child need to know?
Franklin Community Schools put together a list of kindergarten entrance expectations:
Reading readiness is important.
Incoming kindergarteners are expected to understand how books and print work – they should know that you read left to right.
One way you can help your child understand this concept is to read to him every day. As you're reading, run your fingers under the words so your child can see you are reading the words and not the pictures, and the words go from left to right. Your child is also expected to be able to identify their own name in writing, print their first name (uppercase letter first, followed by lowercase letters), recite the alphabet and recognize the individual letters, and understand rhyming.
Math is also important.
Incoming kindergarteners are expected to recognize numbers 0-10, count at least 10 objects, recognize primary colors, and name the common shapes – circle, square, triangle, and rectangle. Motor skill expectations include drawing and coloring beyond a basic scribble, grasping a pencil in the proper three-finger grasp, and using scissors appropriately.
The ABCs and 123s are important, but kindergarten readiness isn't all about academics.
In order for your child to be ready on his first day, certain social and emotional skills are expected. Your child is expected to share well with other children, listen quietly for at least five minutes, express themselves verbally, and take care of their own toileting needs. If you want more information about your school's expectations, the school websites are listed below.
If you remember to read, sing, talk, write, and play with your child every day, your child will have a strong foundation when it comes to academic expectations.
When asked for one piece of advice he would share with parents of incoming kindergarteners, Dr. Pettet recommended that parents help their child learn to follow a direction the first time. Kindergarten looks very different from their preschool building. Kindergarteners line up to travel to the restroom, special classes, and the cafeteria. In most preschools, the building just isn't as big. You can make it easier on your child, and your child's teacher, if you practice following directions.
Dr. Pettet says it's important for parents to remember to stay calm and be positive about starting school. According to Dr. Pettet, "The best way to help your child succeed is to celebrate, celebrate, and celebrate. Ask them what was the best part of their day? What was their favorite activity? Focus on the positive and your child will gain confidence. The more the child is celebrated, the better the child feels. The better the child feels, the more willing they are to take risks. The more willing they are to take risks, the more successful they become. The more successful they become, the more they are engaged in school and want to achieve."
Download our free eBook, First Teacher, for more tips and tricks to help your child meet the academic expectations for kindergarten. At each of our branches, our Children's Librarians present engaging and educational storytimes for your little ones. Not only will your child have fun and learn something new, it's also a great way to practice those social skills that are expected in kindergarten in a safe and supportive environment.
Visit our online calendar at www.pageafterpage.org/calendar for a storytime event that works for your schedule.
Kindergarten registration typically occurs in the spring. Look for kindergarten registration information sooner than you expect! For information about the dates, check out the websites below.
Center Grove Community School Corporation: Date to be determined
Clark-Pleasant Community School Corporation: Date to be determined
Franklin Community Schools: Kindergarten registration will be at Creekside, Needham, Northwood, Union, and Webb on Tuesday, April 7, between 4 and 7 p.m.
Indian Creek Schools: Date to be determined
St. Rose Catholic Elementary School: Open House 12:30 to 2 p.m. February 8
All of our best,
The Johnson County Public Library Children's Staff