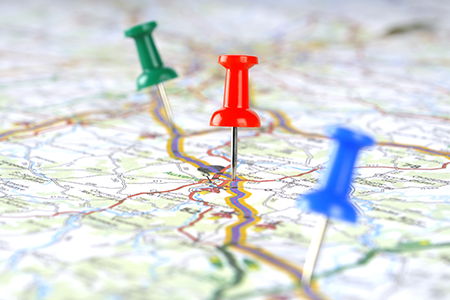 About 200 years ago, the area of State Road 37 and Smithy Valley Road in White River Township was home to a Delaware Indian village. This area will soon become a major interchange for the I-69 corridor between Martinsville and Indianapolis. But this isn't the first time this area has been a major interchange.
White River (Waupe Kom-i) gets its name from the white pebbles that could be seen at the bottom of the once clear and beautiful White River. Along the west side of the river (Smith Valley and Glens Valley) was an old village abandoned by the French following the Revolutionary War. This nearly 1,000 acres area had log cabins and other buildings which a band of Delaware Indians took possession of about 1775. Our local history tells us the wigwams of Big Fire, Little Duck and Johnny Quack were located here. The teepees of Big Bear and an Indian burial ground were located just to the south.
It is said that the Delaware favored riverside sites in Johnson County and their summer camps could be found spread along most Johnson County streams. The favorite of these being Then-a-me-say (Sugar Creek) and the county dear licks one being at the confluence of Hurricane Creek and Youngs Creek in Province Park, Franklin. Since the Delaware mainly traveled by water, they liked to locate their villages along waterways. It made it easier to keep in touch with each other and for the intertribal exchange of necessities.
There were also Indian trails in Johnson county, one being what is now old State Road 37. The ancient trails usually followed paths made by the buffalo. Since Johnson County was made up of wet swamps and marshes, buffalos with their hoofs and heavy bodies made well-worn paths around these impassible areas.
Elba L. Branigin's "History of Johnson County" hints at a possible battle occurring in this area between a group of riflemen under the command of Col. John McCoy from Jefferson County and this particular Indian village. It was thought that this village and others along the White River corridor were harboring a rouge group of Indians responsible for a recent massacre of pioneers in northern Indiana. The battle was never reported to the government at the time, so no official record remains. The area did have a large number of leaden bullets of every size which may give evidence to a conflict happening at this village.
The White River Indian village was mostly unoccupied by 1818. Most of the tribes in central Indiana ceded their land to the United States around 1818 and left for new homes in the White River Valley of Missouri and the Red River Valley of Kansas. Settlers started arriving in White River Township a very short time later.
There were still hunting parties of Indians encamping in Johnson County after most of the tribes left. Indian hunting parties were noted in 1825. The Miami Indians were encamped on Indian creek. The Wyandot Indians hunted on the Hurricane creek in 1825. The Pottawatomie Indians in Clark Township.
The few Indians remaining in 1888 in Johnson County were removed to Iowa following the death of W.H. Needham, Indian agent. It is said Needham Township bears his name.
---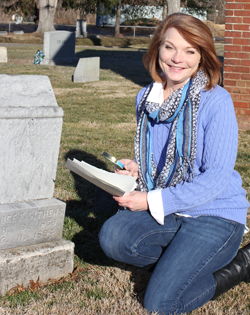 Pam Caito is the assistant to both the Historical Room and Marketing and Communications Department. She believes history connects the past and the present to give us a feeling of being at home. There are places and activities right here in Johnson County that help us to step back in time for relaxed, off the grid adventures. Email Pam at pam@jcplin.org.