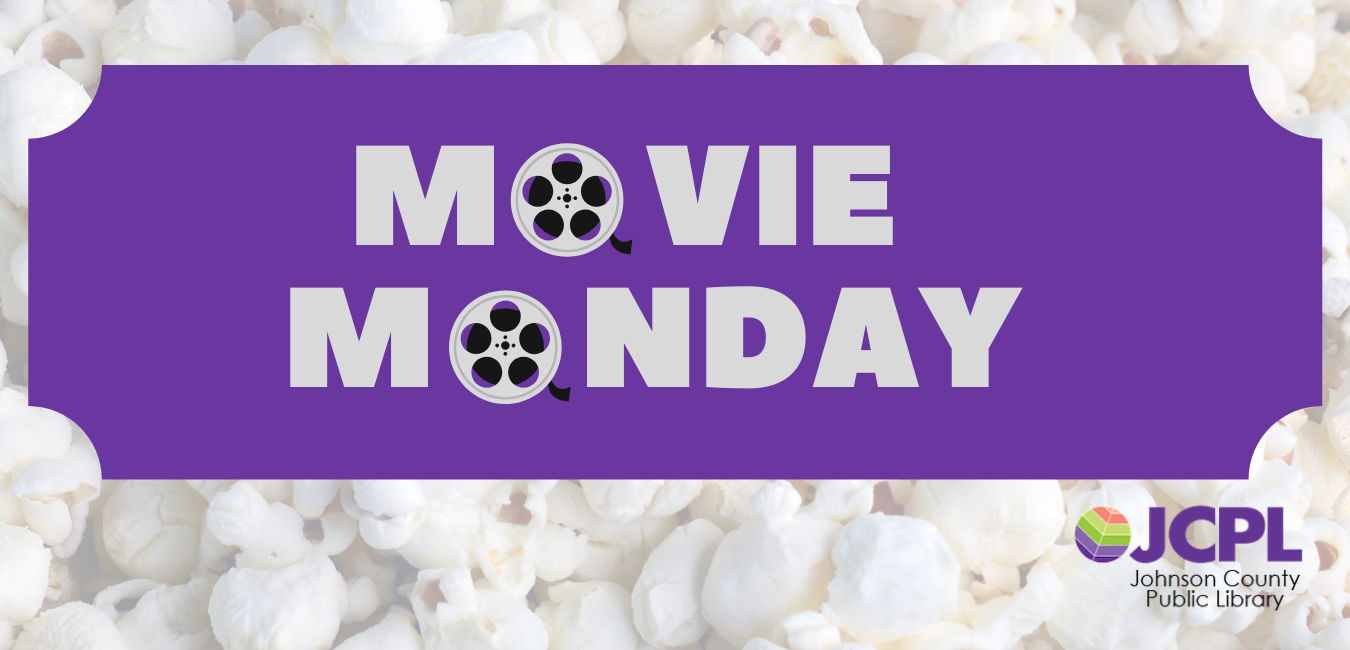 Movie Monday
Clark from the Franklin Branch shares some of his favorite unconventional, dark, and even downright bizarre comedies available through JCPL's digital collections. Just download the Hoopla and Kanopy apps and get streaming!
Back to jCPL Staff Picks
Best of the Bad
From Hoopla:
Miami Connection (1987)
This is one of my personal favorites of famous bad movies. It has everything. It has ninjas. It has biker gangs. And, a group of college students that practice Tae Kwon Do and sing in a rock band about friendship and fighting ninjas. What separates this from other famous bad movies is the enthusiasm that emanates from co-director and motivational speaker: Y.K. Kim.

Plan 9 From Outer Space (1959)
From Edward D. Wood Jr., the king of classically bad movies, comes this magnum opus of sloppy filmmaking and nonsensical quotes.

Samurai Cop (1991)
Starring bad wigs, bizarre performances, and laughable dialogue; this is a good starting point for finding "so bad that it's good" movies.

Back to the 80s
From Hoopla:
Heathers (1989, R)
This cult dark comedy stars Winona Ryder who teams up with a cold-blooded outsider (Christian Slater) to kill the popular kids in their high school. I personally detest this movie. But it has a following to the point of having a musical adaptation, and it's one of the movies on Hoopla that just screams "Classic 80s".
Short Circuit (1986, PG)
After being struck by lightning, a robot escapes an experimental lab and gets into wacky shenanigans. This film also stars The Breakfast Club actress, Ally Sheedy. Note: Fisher Stevens plays an Indian man in a famous case of Hollywood "Brown Face". But, it's generally viewed as more of a historical quirk than something worthy of outrage (since Stevens was actually convincing to the point that he was confused with Bollywood actor, Javed Jaffrey).
Teen Wolf/Teen Wolf Too (1985/1987)
The first Teen Wolf stars Michael J. Fox as a high school student that begins to turn into a werewolf (this is the one with werewolf basketball). Teen Wolf Too stars Jason Bateman as a teenager who is ALSO turning into a werewolf (I think this one has boxing). Both rated PG.
What We're Watching Now
From Hoopla:
The Act of Killing (2012, not rated)
This documentary from 2012 asks perpetrators of genocide in Indonesia in 1965-66 to re-enact and recount their killings on camera in any way they see fit. It displays the attitudes present when a regime kills with impunity and the ways that mass murder is rationalized by individuals.
Muriel's Wedding (1994, rated R)
I'm so mad that I didn't see this on Hoopla until after I sent in the first comedy list. Starring Toni Collette (The Sixth Sense, Little Miss Sunshine, Hereditary, Knives Out), this comedy-drama put her talent as an actress on full display. She plays chubby and awkward Muriel, a homebody with a love of ABBA, the dream of the perfect wedding, and the tendency to shoplift.
From Kanopy:
The Sacrifice (1986, rated PG)
This is the final film of famed Soviet filmmaker, Andrei Tarkovsky. It centers on a group of friends and family in an isolated cabin cope with impending nuclear annihilation going on in the outside world. Though bleak and slow-paced, this film ultimately does offer a sliver of hope for the next generation presented in the film. With outside tension going on just outside of our homes, the sense of impending loss found in this film feels relevant today.
The Hero (2017, rated R)
Sam Elliott plays an aging Western movie star who is diagnosed with terminal cancer, which compels him to try to mend his broken family ties as he reflects on his life and career. A solid indie drama bolstered by performances from Sam Elliott, Nick Offerman, and Laura Prepon.