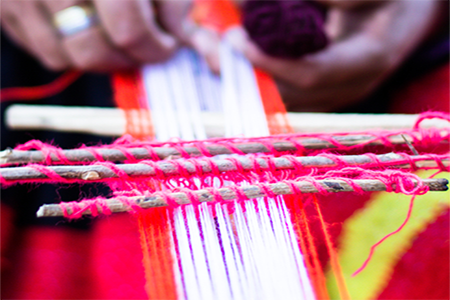 November is Native American Heritage Month, and there is no better way to celebrate than by reading some literature by Native American authors. The month of November is a time to celebrate diverse and complex cultures, histories and traditions. It is also a time to acknowledge the important contributions Native people have had in the establishment of the United States. Heritage Month is also an excellent time to raise a general awareness about the unique challenges Native people have faced both historically and in the present (such as the Standing Rock pipeline protests.)
Some great books to check out:
"Love Medicine" by Louise Erdrich
A multigenerational novel about two interrelated families living on a North Dakota reservation from the 1930s to the 1980s. It's written as a series of 18 interlocked stories. Winner of the American Book Award.
"Island of the Blue Dolphins" by Scott O'Dell
This is the story of Karana, the Indian girl who lived alone for years on the Island of the Blue Dolphins. While she waited for a ship to take her away, she kept herself alive by building shelter, making weapons, finding food and fighting her enemies, the wild dogs.
"The Last of the Mohicans" by James Fenimore Cooper
Deep in the forests of upper New York State, the brave woodsman Hawkeye and his loyal Mohican friends Chingachgook and Uncas become embroiled in the bloody battles of the French and Indian War.
"Bury My Heart at Wounded Knee" by Dee Brown
Using council records, autobiographies and firsthand descriptions, Brown allows the great chiefs and warriors of the Dakota, Ute, Sioux, Cheyenne and other tribes to tell us in their own words of the battles, massacres and broken treaties that finally left them demoralized and defeated.
If you're up for a trip to Indianapolis, check out the Eiteljorg Museum of American Indians and Western Art for a truly wonderful experience. The museum houses one of the finest collections of Native contemporary art in the world as well as many historical pieces.
---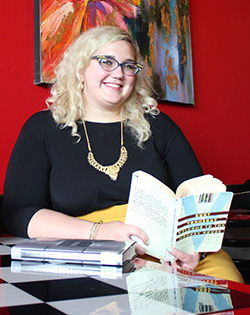 Erin is a librarian at the Clark Pleasant Branch. She's been a voracious reader since the age of three and is a bit of a book junkie. She is involved in five book clubs and publishes book reviews in SOUTH Magazine, Library Journal and online. Erin also co-leads JCPL's Stout Stories book discussion. Erin will read just about anything: young adult, fantasy, romance, microhistories, thrillers, you name it. She loves helping people find that perfect book.
Join the conversation at erin@jcplin.org.
Sign Up to Receive 'Now You Know'