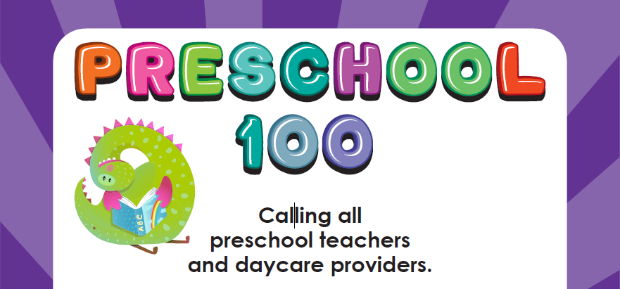 Preschool 100 is a program for you!
You know reading to your students encourages early literacy skills. Now you can read to your students and earn prizes!
Teachers who register and commit to reading 100 books with their class during the school year will be eligible for delivery/pick-up of collections for their classroom. JCPL will provide extended classroom checkouts, book delivery and no overdue fines. Click here to place a Teacher Collection Request
Classes that complete the program will receive:
• Special library presentations at the end of the year.
• Teachers will receive an entry into a drawing for a thematic Storytime pack - including a Folkmanis puppet, felt board set and great books to support storytime themes.
• Classes that complete the program will be invited to celebrate their success at an annual Family Literacy Night at the library.
Call or visit to register today!

Contact Chris Kolderup
Children's Services Manager
White River Branch
at (317) 885-1330
or ckolderup@jcplin.org