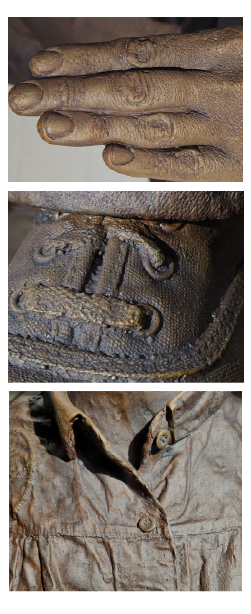 Sculpture Celebrating Women in Johnson County: Dedication
We are excited to dedicate the first statue in Johnson County that honors women and their contributions. Please join us as we unveil the sculpture and meet the artist, Kimberly McNeelan. Light refreshments will be served.
Sun • May 21 • 3 - 5 p.m.
Clark Pleasant Branch Library

This public art installation is made possible by generous donations from community members and a grant from the Johnson County Community Foundation.
Plaque Inscribed: "The Light Shines Through" honors ALL women who have encouraged literacy in Johnson County and beyond. She does not represent just one woman with her casual and classic style. She embodies timeless characteristics with which everyday women can identify. The sculpture's details tell the stories of several specific extraordinary women from Johnson County. The female is emerging from a book recognizing women's stories of the past, present, and those yet to come.
Artist: Kimberly McNeelan
Medium: Bronze, western red cedar, stainless steel, concrete, steel, plywood, paint
Dedicated: Spring 2023