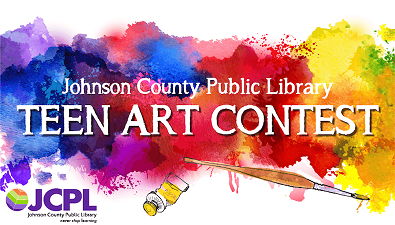 TEEN ART CONTEST
Many teen artists have a limited number of places to freely express and showcase their talents. This contest is an opportunity to share your talent and reach a large audience - all who visit our libraries.
Contest Dates:

Artwork may be submitted November 1-December 8, 2018 by 5 p.m. The top three winners in each age category (Grades 6-9 and Grades 10-12) will win a prize. Winners will be announced in January.

Teen Art Contest Reception:
All submissions will be on display at the Franklin Branch from 2-4 p.m. on Saturday, January 26, for the Teen Art Contest Reception. All artists are invited to attend to showcase their submissions.

Artwork Display Information:
Artwork will be displayed in each branch until April 30, 2019.

If you have any questions, please contact Kelly Staten, 317-738-2833.

*Artwork will be judged by members of the Creative Council of Franklin, Indiana.