Adrian Matejka
Authors at JCPL Kickoff Event!
Pulitzer Prize & National Book Award finalist
Franklin Branch
Saturday, April 29, 2017
1:00 p.m.
Adrian Matejka was born in Nuremberg, Germany and grew up in California and Indiana. He is a graduate of Indiana University and the MFA program at Southern Illinois University Carbondale. His collection of poems, "The Big Smoke" (Penguin, 2013), was awarded the 2014 Anisfield-Wolf Book Award. "The Big Smoke" was also a finalist for the 2013 National Book Award, 2014 Hurston/Wright Legacy Award, and 2014 Pulitzer Prize in poetry. His new book, "Map to the Stars," was published by Penguin in March 2017.
This program is supported by a Novel Conversations grant from Indiana Humanities.
Read our interview with Adrian Matejka
Visit his website
Check out his books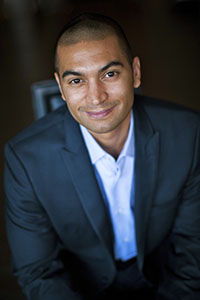 Kristy Cambron
INSPY-nominated author of The Ringmaster's Wife and The Illusionist's Apprentice
Clark Pleasant Branch
Thursday, June 15, 2017
7:00 p.m.
Kristy Cambron has a background in art and design, but she fancies life as a vintage-inspired storyteller. She is the bestselling author of "The Ringmaster's Wife," named to Publishers Weekly Spring 2016 Religion & Spirituality TOP 10. Her novels have been named to Library Journal Reviews' Best Books and RT Reviewers' Choice Awards Best lists for 2014 & 2015, and received a 2015 INSPY Awards nomination for best debut novel. "The Illusionist's Apprentice" (HarperCollins, 2017) is her fourth novel.
Read our interview with Kristy Cambron
Visit her website
Check out her books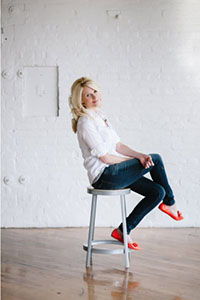 Karin Slaughter
New York Times-bestselling author of thrillers you can't put down
Franklin College, Branigin Room
Thursday, August 10, 2017
7:00 p.m.
Karin Slaughter is one of the world's most popular and acclaimed storytellers. Published in 36 languages, with more than 35 million copies sold across the globe, her sixteen novels include the Grant County and Will Trent books, as well as, the Edgar-nominated Cop Town and the instant New York Times bestselling novel Pretty Girls. A native of Georgia, Karin currently lives in Atlanta. Her Will Trent series, Grant County series and standalone novel Cop Town are all in development for film and television.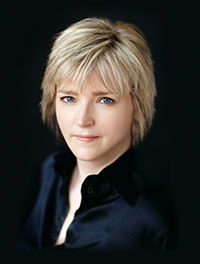 Salina Yoon
Beloved children's author of Penguin & Pinecone, Duck, Duck, Porcupine, and many more!
White River Branch
Saturday, August 19, 2017
2:00 p.m.
Salina Yoon is the author and illustrator of over 160 books for children. As the Kohl's Cares featured author for summer 2016, seven of her books (nearly 1 million units), and four plush animals based on her characters, were sold nationwide in Kohl's stores. She is the author and illustrator of the six-book Penguin picture book series that begins with "Penguin and Pinecone," the creator of the the picture book series featuring Bear, that includes "Found," "Stormy Night," and "Bear's Big Day" (Bloomsbury), and the early reader series beginning with "Duck Duck Porcupine" (Bloomsbury).
Read our interview with Salina Yoon
Visit her website
Check out her books