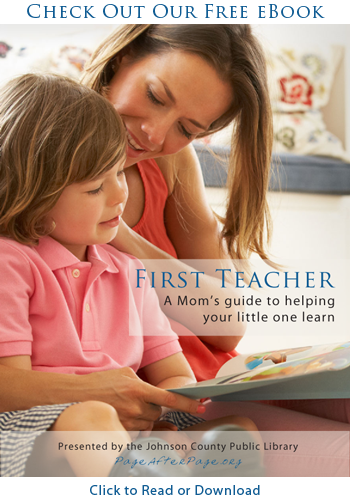 You're looking for something fun and inexpensive to do with your little one, and if it's educational, that's even better. The Johnson County Public Library can help!

You may say to yourself, "I read to my toddler all of the time. What would we get out of storytime?" Read these Storytime FAQs to learn how storytime can benefit your child.
Tip 1: Storytimes are developmentally appropriate.
Storytime introduces your child to books, rhymes and rhythm, music and song, puppets, flannelboard stories, taking turns, paying attention, and being in a group. Each session is typically 25 to 30 minutes in length to accommodate attention span and developmental levels, and some storytimes also include a craft or other learning activity. All storytimes are different, and the babies and the toddlers will generally spend more time singing, dancing, and bouncing.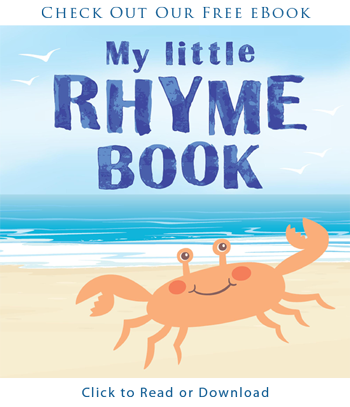 Tip 2: Storytime is not just about books - it's about pre-literacy skills.
All of JCPL children's librarians have completed Every Child Ready to Read training. This is a national initiative to help develop early literacy skills in children, ages 0 to 5. Every Child Ready to Read focuses on five easy practices parents can do to give their child the skills they will need when it's time to learn how to read - reading, singing, talking, writing, and playing. Our Children's Librarians incorporate these five practices into every storytime we present.
Tip 3: You are your child's first and best teacher.
Children's Librarians love creating and presenting storytime, and we love it even more when parents and caregivers participate with their children. Your child will learn better and be more attentive with you there as their role model. While they like to watch the Children's Librarian dance wildly, they love watching you do it! By turning off your cell phone, socializing with friends before or after storytime only, arriving on time, and focusing on your child, your child will see how much fun storytime is and they'll be more likely to join in the activities. Storytime is a special time to spend with your child. Both of you are learning together, having fun, and bonding.
Tip 4: Storytime provides an introduction to classroom expectations.
Incoming kindergarteners are expected to be able to sit still and listen to a story, take turns, follow directions, and share with their friends. We do all of that in storytime! Storytime is a great place to practice important social skills in a safe and supportive environment. Are you wanting to introduce your child to others? Storytime is a great place to meet friends and practice playing with other children.
Tip 5: Children's Librarians have seen it all.
Are you afraid your child is too wild for storytime? They're not! We've seen it all. Children's Librarians understand and respect that young children are busy, active, and want to explore. That is part of the learning process, and when we plan our storytimes and set up our spaces, we always keep that in mind. If your child gets overwhelmed or too distracting for other families, we encourage you to step out of the storytime area, let your child calm down, and then join us again when they are refreshed and ready to go.
Tip 6: Storytime is fun, fun, fun!
The main goal of our storytimes is to encourage a love of learning, books, and the library. We want the library to be a safe and welcoming space for your child, and so our storytimes are full of fun activities. We love to laugh, and we really love to make your child laugh. If your child is having a bad day and doesn't want to participate, come back and try again on another day. We guarantee you'll have fun!
Storytime is not something that must only be done in the library by a trained professional. Storytime exists as a model for parents and caregivers, and we hope you learn something you can take home and use for your family. Ask your Children's Librarian for other books, rhymes, or songs that will appeal to your child. It's our goal for you to learn new songs, practice new rhymes, find a new favorite book, and play storytime at home. And, if you do, don't forget to tell your friendly Children's Librarian! Make Your Own Online Storytime
All of our best,
The Johnson County Public Library Children's Staff