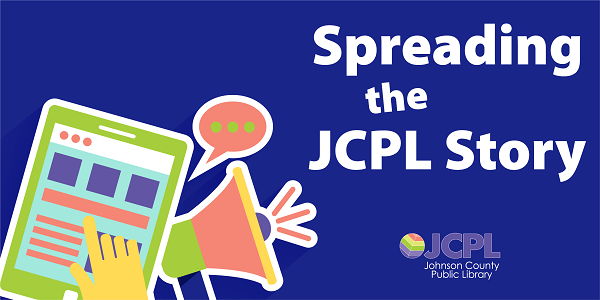 Our staff members are "Spreading the JCPL Story" by contributing bi-weekly columns in the Daily Journal.
It's Time to Explore Summer at JCPL
Nicole Caudill / Library Assistant, Clark Pleasant Branch
May 17, 2023
It is that time of year.
The Johnson County Public Library is launching the Explore Summer learning program. Explore Summer is our annual program for kids, teens and adults that reminds us to read all summer long. We aim to reach a community reading goal of 3 million minutes together.
Why participate in Explore Summer? Besides the fact that reading is fun and entertaining, reading helps build vocabulary and improves concentration. It helps build literacy skills and increases general knowledge while reducing stress and improving sleep. If those are not enough incentives for you to join our reading program, maybe this will – prizes!
When you register in May in our Beanstack app or a library branch, we automatically enter you into a drawing for four tickets to Kings Island. Each person will receive a coupon for a free book at a Friends of JCPL book sale. Find all the details at PageAfterPage.org/ExploreSummer.
When you register, pick up an Explore Summer purple yard sign for your family. Once a week, we'll send out our Prize Patrol vehicle, look for the Explore Summer signs, and deliver a bag with goodies to some lucky households. Prize Patrol runs from May 31 – July 24.
You can choose from one of our many finishing prizes when you reach your reading goal — 10 hours for kids and teens, 15 hours for adults. We have something for everyone: hats, tote bags, mugs, jump ropes, popper fidget balls, confetti beach balls and mini stuffed elephants. But that's not all! Everyone who reaches their reading goal is entered automatically for our grand prize, a getaway to Great Wolf Lodge, including gift cards for food and gas and a gift card to the lodge.
What if you finish early and want to keep reading? Please do! We encourage you to keep reading and become one of our "Eager Readers." Being an Eager Reader enters you into a drawing for four tickets to the Indianapolis Zoo or tickets to the Indiana State Fair. Plus, the more you read, the more likely we will reach our community goal of 3 million minutes read! If we reach our goal, the JCPL Foundation will provide two free movie nights at The Historic Artcraft Theatre.
You can also participate in our weekly learning activities. Participate in weekly learning challenges to earn an activity badge and a coupon for a local business. You are entered in our weekly prize drawing when you log your weekly activities. This summer, we are giving away prizes like a bike and safety equipment, Amazon Fire tablets, pickleball sets, action cameras, art and craft sets, and a Nintendo Switch. We are grateful to our presenting sponsor, the Friends of JCPL, and many other generous donors who make this program possible.
Want to keep your family engaged and reading all summer? All you have to do is come to your JCPL Branch to register for Explore Summer or visit us online at PageAfterPage.org/ExploreSummer. We are looking forward to seeing you this summer!
Check Out the Library of Things
Stefanie Davis / Adult Services Librarian, White River Branch
May 3, 2023
Johnson County Public Library offers more than just books and movies.
JCPL, like many other libraries, has a "Library of Things." What is a library of things? It is a collection of, things, items that you may not typically think of checking out from your library. We have everything from board and video games to Enchroma glasses to help those with colorblindness. All you need is a JCPL or Reciprocal Borrower's card in good standing to check out any of the items mentioned here.
Why make use of the JCPL Library of Things? With summer just around the corner and kids out of school, you may be looking for something to keep them active and engaged. We have both museum and pool passes that can be checked out to allow you to explore those area destinations. The Library of Things also has outdoor games, such as Bocce Ball, corn hole, croquet, Jazzminton, Ladder Toss, Pickleball or Yardzee yard dice.
Looking for something that the entire family can enjoy together? We have a variety of board games, video games, a portable video projector and DVD player for hosting outdoor movie nights, cake pans and birding backpacks. For more expensive items, such as Enchroma glasses, sewing machines or musical instruments, you could save money by testing them before you buy them for yourself or someone else. STEAM kits are another popular item in our Library of Things. There are kits for all ages and a variety of interests, such as building, creating and stargazing. These kits, as well as our musical instruments, will help your student continue learning all summer long.
Late spring and early summer are also a popular time to plant gardens. Do you need items like pruners, tillers and gloves? If so, check out our gardening tool bag to help you get your garden started. If those April showers show up late, check out an umbrella to help keep you dry while you're out and about.
This summer, check out an item from the Library of Things and create, discover and explore all summer long. To see a full list of the items available in this collection, visit PageAfterPage.org/LOT. Please share pictures or a quick word on what you checked out and how you were able to create, explore, and discover, on our Facebook/JCPLIN or Instagram/JCPLIN pages with #JCPLlot.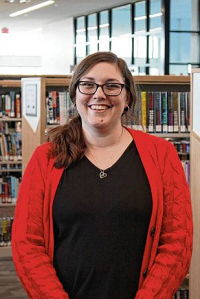 Celebrate Día with children's books from around the world
Monica McKeown / Programming Assistant
April 19, 2023
Many of our neighbors in Johnson County speak and read languages from all over the globe.
On April 30 the Clark Pleasant Branch Library is holding a festival celebrating children's books from around the world. Families, kids, and people of all ages are invited to this fun event.
El día de los niños/El día de los libros — in English that's Children's Day/Book Day — or Día, is an international celebration of children, families and reading. Putting an emphasis on promoting literacy in all children, Día connects children to books from different cultures and languages.
Celebrate Día kicks off at 2 p.m. with a multilingual storytime and the reading of "Brown Bear, Brown Bear, What Do You See?" written and illustrated by Bill Martin Jr. and Eric Carle. Students from the Adult Learning Center, as well as employees of JCPL and community members, will be sharing their native languages and cultures during our celebration. After storytime, guests will have the chance to view a traditional Chinese dance and learn traditional dance steps. Guests will also be invited to make crafts and try snacks from the participating cultures.
During our Día festival, we will also have the grand opening for our Exploration Walk located around the Clark Pleasant Branch. The Exploration Walk features interactive play and learn activity stations. The ribbon cutting for the Exploration Walk takes place on the patio at 2:45 p.m. Bibli the Bookworm, JCPL's new mascot, will be attending the ribbon cutting and will have a meet and greet immediately following. Key funding for the Exploration Walk was provided by the Rotary Clubs of Johnson County, Center Grove, Franklin and Greenwood.
We are looking forward to sharing the languages and cultures of our neighbors with you. Spend your afternoon, with storytime, crafts, snacks and entertainment for all ages. And if you're not able to make it to our Día festival, JCPL offers a range of language services from bilingual books to online language learning. Learn more about those resources and Celebrate Día here: PageAfterPage.org/dia.
Building Bridges in Johnson County
Kelly Staten / Programming Manager
April 5, 2023
Johnson County Public Library's vision for Johnson County is a community of empowered learners and engaged citizens.
Through JCPL's Building Bridges programs, we bring the community together for meaningful discussions and conversations about a variety of issues affecting us all. This month, the library is partnering with Upstream Prevention, Drug Free Johnson County and the Johnson County CASA program to show "The Addict's Wake," an award-winning documentary film centering around the opioid crisis, the effects of substance misuse and hope through recovery.
Winner of the Indiana Spotlight Award at the 30th Anniversary Heartland International Film Festival in Indianapolis, "The Addict's Wake" has also been featured at several other notable film festivals across the country. The documentary was filmed over a span of two years in Brown County and spotlights real-life stories about the impact of opioid and heroin abuse on the small, tight-knit community just southwest of Johnson County.
Erica Ratz, project coordinator for ATLAS (Assisting Through Loss After Suicide) at Upstream, is excited for the community to see the film.
"Individuals will have the opportunity to hear first-hand lived experiences about substance use disorder, treatment and recovery," she said. "There are many people in Johnson County and nationwide who are working hard to make changes and reduce overdose deaths and we at Upstream love the opportunity to celebrate that."
Following the movie will be a panel discussion on opioid addiction and recovery. Kathleen Ratcliff, founder and executive director of Upstream Prevention, will moderate the panel, which includes Lisa Hall, producer/executive producer of the film; Shannon Chambers, CIT deputy and the court services training coordinator for the Johnson County Juvenile Detention Center; Justin Phillips, chief executive officer and founder of Overdose Lifeline; and Kaleb Lane, peer recovery coach with Upstream Prevention.
Hall has a background in non-profit leadership, fundraising and experience working with women in incarceration. She felt it was an important story to tell and her vision for the project is to help communities heal from the addiction crisis and to spark change around the stigmas that come with substance misuse.
"The Addict's Wake" film and panel discussion will be held at The Historic Artcraft Theatre at 6 p.m. on April 27. There is no admission charge. Coupons for a small popcorn and drink provided by CASA will be available to the first 175 attendees. Coupons may be picked up at any JCPL Branch, starting April 1, while supplies last. Find more information at: pageafterpage.org/building-bridges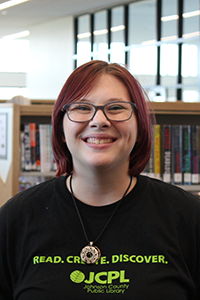 Find Your Free Prom Outfit At the Library
Josephine Whitaker / Programming Assistant, White River Branch
March 15, 2023
Because attending prom is more expensive than ever, some teens don't attend and miss the experience.
We hope to put the fun back into prom for teens by alleviating some of the prom expenses with no-cost formal wear at Johnson County Public Library's Project Prom.
Project Prom is an annual event that provides teens with free dresses, suits, shoes and accessories. Teens who need formal wear may browse and choose one outfit and one accessory. We have a large selection of new and gently-used dresses — more than 800 — in many sizes, lengths and styles. We also have the perfect finishing touches for any outfit — jewelry, vests, ties — so teens can find everything they need to look their best in one place.
This year, the library is excited to partner with local businesses to offer additional services to make prom even more special for a few teens. When they visit Project Prom, teens may enter the drawings to win gift cards from local florists JP Parker Flowers and Bud and Bloom for a corsage or boutonnière. Also, pick up a coupon for Art's Cleaners, located in downtown Franklin, for a discount on a professional cleaning service.
Since the program's inception nearly 10 years ago, we have helped thousands of teens find the perfect outfit to wear to their prom. Our program continues to grow, thanks to gently-used donations from our library patrons and new formal wear from bridal and prom shops in the community. Do you have formal wear items you'd like to donate? We accept donations all year at any JCPL Branch.
Part of JCPL's mission is to strengthen our community by connecting people, resources and experiences. Project Prom is one special way the Library is making a lasting impact on local teens by helping them overcome the financial burden of finding a great outfit for their special night. In 2022, we gave away 247 dresses and 42 suits. We hope to see even more teens find their perfect outfits this year and in the future.
Project Prom will be held in the barn behind the Franklin Branch Library, 401 State St., Franklin, on March 25 from 10 a.m.-5 p.m. and March 26 from 1-4 p.m. All formal wear is free; you do not need to have a library card to attend.
For more information about the program, visit PageAfterPage.org/prom.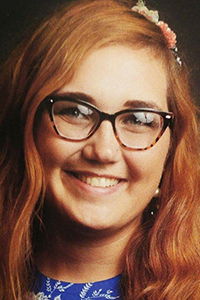 Meet Local Authors At the Library
Erin Cataldi / Adult and Teen Services Librarian, Clark Pleasant Branch
March 1, 2023
Many of us aspire to write a book someday, and lucky for you, some of your neighbors have made that dream a reality.
Johnson County is home to a wide variety of authors, including some bestsellers and award-winners. No matter your age or reading interests, it's not hard to find an appealing book by a local author. There is so much talent right here in our community!
If you don't know where to start, mark your calendar for Saturday, March 11. From 10 a.m. to 1 p.m. at the Clark Pleasant Branch of Johnson County Public Library, there will be a local author fair with 30 authors in attendance! The variety of authors will have picture books, memoirs, young adult novels, Christian self-help, gardening, essays, poetry, romance, non-fiction and more. There is a little bit of everything. Attendees can chat with authors, purchase books, enter to win giveaways and add to their ever-growing TBR (to be read) pile.
Of the 30 authors that will be present, 22 are from right here in Johnson County and the other eight are from Brown County, Indianapolis and some of the surrounding donut counties. Franklin boasts the most authors in attendance with eight, Greenwood with four, Whiteland and New Whiteland each have three, and Bargersville, Nineveh, and Trafalgar will each have one author present.
Here is a small sampling of all the wonderful authors that you can meet on March 11:
Sandy Adams (Trafalgar): "One Crazy Connection." Fun fact: Sandy published her first book at the age of 76 years old!
Alana Ash (Franklin): "Dormant Soul." Fun fact: While she currently lives in Indiana with her family, she has lived in South Korea, Guam and throughout the USA.
Brian Allen Carr (Franklin): "Opioid, Indiana." Fun fact: Brian was the inaugural winner of the Texas Observer short story prize as judged by Lonesome Dove author Larry McMurtry, and the recipient of a Wonderland Book Award.
Sandy James (Whiteland): "Saving Grace." Fun fact: Published through Forever Yours, Carina Press, and indie-published, she has been an Amazon #1 bestseller multiple times and has won numerous awards including two HOLT Medallions.
Christy Newton (Greenwood): "The Trouble with Playing Cupid" and "Begin Again." Fun fact: Christy is a hopeless romantic, and you can often find her signing books in Sarah's Hallmark Store.
Terri Roberts-Leonard (Greenwood): "Danda the Panda: Welcome to My World." Fun fact: Terri is a diversity, equity and inclusion trainer and educator whose focus is on community service and education.
Meet Bibli the Bookworm
Nicole Caudill / Library Assistant, Clark Pleasant Branch
February 15, 2023
Yes, it is true! Johnson County Public Library has its very own mascot. It's not just any mascot, but Bibli the Bookworm — short for Bibliography.
I was always fascinated by mascots and the happy reactions they receive from young and old. No matter if you attend a Colts game or a Pacers game, when the team mascot comes around, everyone starts smiling and trying to get a high five.
JCPL has had a lot of book character costumes visit our four branches over the years, from Elephant from the Elephant and Piggy books to Daniel Tiger from PBS to our very last visitor Curious George. Most patrons — except for a few very little ones — have been excited and wanted to get a picture with the silent, life-sized celebrities.
So, what would be more fun than creating our very own mascot for the Johnson County Public Library? And since we want to promote reading and literacy in Johnson County, we decided a bookworm that loves reading was the perfect mascot.
The library was excited to fund this project for our community. With lots of help from the marketing team at JCPL and the creative team from Sugars Mascot Costumes, the design and look of Bibli were created and brought to life.
While Bibli has made some big appearances already at the Franklin Holiday Lighting Parade, on FOX 59 News to promote the Book Gift Guide, and at our Merry Prairie celebration at our Trafalgar Branch, we are looking forward to many more.
Bibli's storytime debut will be February 25 at 10 a.m. at our Clark Pleasant Branch for our very first "Meet Bibli the Bookworm Storytime." Bibli will join the children for our family storytime and be available for pictures afterward. We'll also enjoy snacks together.
You'll have plenty of opportunities to see Bibli throughout the year. Bibli will make appearances at library events like the Explore Summer program parties and storytimes, as well as at local events like farmers markets, festivals and lots, lots more.
Come see Bibli in person and get your picture taken with the newest JCPL celebrity!
Tax Time Resources At the Library
Erin Cataldi / Adult and Teen Services Librarian, Clark Pleasant Branch
February 1, 2023
"A person doesn't know how much he has to be thankful for until he has to pay taxes on it."
Tax time: That glorious and terrifying time of the year when you either have to put on your big kid accounting britches or pay someone else to have the honor of deciphering a year's worth of your tax documentation.
When I was 16, my mother sat me down at the kitchen table and taught me how to file my taxes on paper. That year, I received a whopping $85 refund that I went out and blew on a Barnes & Noble shopping spree. When I was 17, I was audited and didn't get my refund for over a year (after my mom repeatedly called the IRS and yelled at them for auditing a minor).
After that, I stopped trusting myself to file my taxes and started hiring professionals. Could I figure out how to accurately file on my own? Absolutely. Do I want to? Absolutely not.
For those who struggle to file their own taxes and don't have the means to pay a tax professional to work their magic, there is a third option which is getting your taxes done for free at the library. AARP provides in-person tax assistance to senior citizens and low-income residents free of charge. Each branch of the Johnson County Public Library has AARP Tax-Aide volunteers come to their location one day a week all tax season from February through April.
The volunteers are trained and IRS-certified every year, and they know and understand the latest changes and additions to the tax code. They have been coming to JCPL for over a decade and have helped thousands of residents file their taxes for free. Assistance is provided by appointment only, and space is limited, so please call your branch for more information.
Although library staff cannot advise patrons concerning tax forms or assist with online tax preparation, JCPL can connect patrons to useful resources:
Paper tax forms: You may take one printed copy of tax forms provided by the Internal Revenue Service and Indiana Department of Revenue; additional copies can be made for 10 cents/page. However, be advised that the IRS no longer provides instruction booklets or many other forms to libraries.
Online form printing: You may request help printing other tax forms for 10 cents/page. Please be prepared to provide the name or number of the forms you need.
Internet access for online tax preparation: The library's public computers can be used to access online tax preparation sites and e-filing options through the IRS and the Indiana Department of Revenue.
Books and reference material: The library collection includes many titles on tax preparation. Check the online catalog or ask a reference librarian to find and reserve these titles. You can learn more about filing your taxes at PageAfterPage.org/taxes.
Snuggle Up with a Book Ball: Register, Donate & Read
Craig Johnson, Honorary Chair
January 18, 2023
Howdy friends, it's Craig Johnson, author of the Walt Longmire series, and it's my honor to invite you to join me in participating in the fourth annual Snuggle Up with a Book Ball.
What could possibly be better than spending an evening snuggled up with a book … Okay, maybe one of mine, and supporting the Johnson County Public Library Foundation? Thanks to the Foundation's support, I was fortunate enough to travel from Johnson County, Wyoming to Johnson County, Indiana and meet all the fine folks at the Authors at JCPL event at the Historic Artcraft Theatre last summer.
There are 12 Johnson Counties in the U.S., but there's only one Johnson County, Indiana. I think you can judge the quality of a community by the strength of its libraries and your Johnson County Public Libraries provide equal access to information and resources for personal and professional development—which is quite a feat. JCPL facilities host thousands of community meetings annually, and Library staff connects residents with resources to improve lives with a multitude of programs that encourage citizens to increase their life skills.
With your help, the JCPL Foundation can make your Library even better. With a commitment to promoting lifelong learning, the Foundation is dedicated to funding unique opportunities to learn, with transforming experiences from the cradle through retirement.
There's a reason why my Sheriff Walt Longmire's office is an old Carnegie Library, in that he provides a public service, not unlike the librarians of Johnson County. I was once asked by a reader what Walt's superpower was, and I replied — he reads. Only those of us who read, understand the power and enlightenment that a healthy library system can bring into the lives of its residents. Walt is haunted by books, and I hope you are too.
By donating, and not attending the Snuggle Up with a Book Ball, you will be supporting the Johnson County Library's work to improve the quality of life and literacy in your community and to bring more great writers to the Authors at JCPL series, maybe even authors that don't come from one of the other eleven Johnson Counties …
I hope you'll join me in this year's Snuggle Up with a Book Ball — the great news is you don't have to wear uncomfortable clothes, make small talk, or try and dance — just donate and snuggle up with a book. What could be better than that?
To register for and learn more about Snuggle up with a Book Ball visit jcplf.org/snuggle. The event starts at noon on Feb. 25.
Turn the Page To 2023 With the Library
Mackenzie Steagall / JCPL Marketing & Communications Specialist
January 4, 2023
The final pages of 2022 are here, but before we look forward to the new year and new chapter ahead, now is the perfect time to reflect on the journey we've been on together as a community.
As of November, you've borrowed more than a million items this year! You've taken home books and DVDs from our stacks and shelves, and downloaded digital resources like e-books and e-audiobooks to enjoy on your devices or on the go. These borrows also include specialty items from our Library of Things like Launchpads, which are educational tablets for kids, Experience Passes to local attractions and museums, and even board games. We are proud to offer a wide collection of items that community members of all ages can enjoy.
Of all the books and movies in our collection, what were the most popular titles checked out this year? Some are familiar favorites like "The Seven Husbands of Evelyn Hugo" by Taylor Jenkins Reid and others are new releases like "Sparring Partners" by John Grisham. Visit PageAfterPage.org/popular to view the complete list, and then borrow what you might have missed.
In addition to seeing you visit the library to borrow items, we were thrilled to see so many of you attend our programs this year! We kicked off and celebrated Explore Summer together, we welcomed bestselling authors to our Authors at JCPL program series, we learned about the diverse cultures in Johnson County at the Cultural Fair—and so much more. Pick up a quarterly Library Program Guide to find programs to attend for all ages, all year.
The new Clark Pleasant Branch Library building opened early this year, too. Since its grand opening in March, we continually see positive effects and hear how the new building is better serving the Whiteland and New Whiteland areas. One patron mentioned that the new building has reignited their love of reading.
All four JCPL Branches provide comfortable and accessible space for our community to utilize. Our community rooms, study rooms and public spaces have been full this year, and we'll continue to offer these spaces for people to come to learn, work or read a good book. In 2023, you can look forward to revitalized early childhood play and learn areas, which provide preschoolers with activities to ready them for kindergarten.
This year, we've welcomed and introduced thousands of community members to the library by signing them up for library cards, which are the key to unlocking everything the library offers. We invite all Johnson County residents to sign up for a card whether you're a longtime community member or an elementary student. It's never too late, or too early, to discover the library. Sign up online at PageAfterPage.org/card.
We look forward to another year of strengthening our community by connecting people, resources and experiences. Turn the page on 2022, and usher in the new year and a new chapter with us at the library.