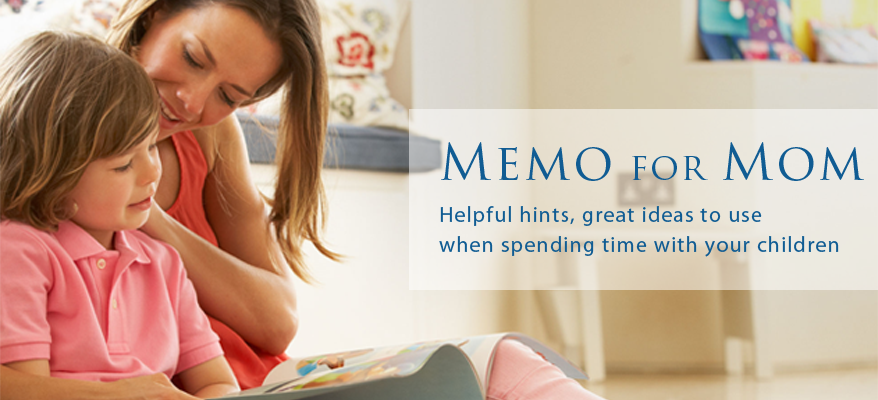 Welcome. If you are here, you probably have a young child in your life. Maybe you're a parent or a grandparent, maybe you're a day care worker or just a dedicated babysitter.
Whatever your role, we're glad you're here. This is where we are sharing expertise from the library on topics like: how to help your child learn to love reading, how to provide their growing brains adequate and appropriate stimulation, and most importantly, how the whole family can have fun while they learn.
Keep checking back for new blogs that offer our suggestions for great books, music and movies and fun upcoming family events at the library.
Enjoy Our Helpful Blogs
Winter STEAM Activities
Whether the cold winter days keep you cozied up indoors or the promise of snowy fun draws you outside, there's no better time than winter to explore STEAM!

How to Bring a Story Book to Life, Part Two
One of the best ways to amp up your books and stories for your little one is also one of the simplest. No crafting or extra materials are required here. All you need is a book and maybe some spare imagination.

Best Halloween Reads
The library has lots of not-so-scary stories for you to share with your littles this Halloween. See what our librarians are recommending.
How to Bring a Story Book to Life, Part One
When stories are a part of the daily hum of raising little ones, it can get a little repetitive as favorite books make repeat appearances in the storytelling line-up. We share a couple of ideas to help keep storytime engaging for the kids and for you.
Quick Tips for Music at Home
Music tugs out that toe-tappin,' soul-swayin,' get-up-and-dance part of their brain. And that part of the brain plays an important role in early childhood learning. Singing helps capture your little one's attention and can help tremendously with early language learning.

Eight New Warm and Snuggly Bedtime Stories
Cold, drizzly, frostbitten weather may take its toll, but nothing compares to bedtime stories in the winter under cozy covers. In honor of this prime snuggle weather, here are a few new books to add to your bedtime story mix. Best enjoyed warm and toasty.
Art Ideas for Growing Creative Minds
Art can open the mind and soothe the soul for people of all ages, so you're probably not at all surprised that art is especially beneficial for the littlest among us. Art activities can encompass so many early learning gems, so here are a few ideas to get you started.
Technology and Screen Time with Little Ones
Sometimes we're told technology and screen time are beneficial, that they're windows into new worlds. Other times we're warned of the hidden dangers lurking online and that our devices will turn our children into couch potatoes. So, which version is the truth?
Make the Most of Your Board Books
Hand a book to your baby and guess what will happen. I'll bet you can imagine many things that would happen to books in those curious little hands. From holding and touching to banging, tossing, pulling and flinging (maybe even an attempted chewing or two). But not to worry, friends, as this is exactly...
Make Your Very Own Online Storytime
It's a common dilemma - you've read all the books at home so many times you're certain your little one is actually able to read the stories. What if you could get a boatload of new books without having to get yourself or your little ones out of pajamas? I'm sure you know where this is going…
Understanding Unlicensed and Licensed Child Care Providers
Selecting a child care provider can be one of the most stressful decisions ever made by parents. We provide you with some useful information to help you understand the differences between licensed and unlicensed child care providers.
Check Out Mrs. Claus' Favorite Holiday Books
Each year Mrs. Claus takes time out of her very busy schedule at the North Pole to present storytimes at JCPL events and in classrooms around Johnson County. Mrs. Claus loves to share stories and help children learn about the library.This year, the library staff asked Mrs. Claus if she would write a special Memo for Mom blog post for us in order to share her wisdom and favorite books!
Storytime Is Fun, Educational For Your Children
It's cold. It's gloomy. You're looking for something fun and inexpensive to do with your little one, and if it's educational, that's even better. The Johnson County Public Library can help! Each of our branches present free weekly storytimes for our littlest library patrons. From babies, to toddlers, to preschoolers, there's a storytime for everyone. You may say to yourself, "I read to my toddler all of the time. What would we get out of storytime?" Read these Storytime FAQs to learn how storytime can benefit your child.

Getting Your Child Ready For Kindergarten
If your child is four or five years old, you're probably looking ahead at kindergarten. If you're like many other parents, you may be asking yourself "Is my child ready for kindergarten?"

Sing . . . Sing a Song With Your Children
Music is one of the best methods for learning in early childhood development. Research shows that kids who are actively involved in music, either playing, singing, or dancing regularly, do better in math and reading when they start school, are more easily able to focus on tasks, and have more control over their bodies. One of the simplest things you can do is put on some music and dance with your child!

A Great Resolution: Read to Your Little One
January is a great time to make resolutions for the coming year. Many of us pledge to eat better, exercise more, or otherwise improve our lifestyle. What if you could make a resolution that just takes 20 minutes a day, but would dramatically improve your little one's chances of success in college and beyond?

Finding Fun Websites and Apps for Your Kids
How can you help your kids connect with all the great stuff on the Internet, while avoiding the unsavory bits? Luckily, many librarians and other children's education experts have taken the time to scour the Web for the most fun, rewarding, intellectually stimulating websites for kids. The Association for Library Service to Children, a division of the American Library Association, created a site specifically for parents and educators looking for friendly online destinations.

Rhyme and Song Prepares Them for Reading Readiness
Hey diddle diddle, the cat and the fiddle. Humpty Dumpty sat on a wall, Humpty Dumpty had a great fall. Hickory Dickory Dock, the mouse ran up the clock. What do all of these rhymes have in common? Besides being just plain fun to say, research shows that a child's knowledge of nursery rhymes and other common childhood songs is one of the best predictors for reading readiness in kindergarten students.

Ideas for a Great Kid's Birthday Party
These days, there are so many different options for birthday parties for kids. It can be overwhelming, but it doesn't have to be. Planning a fun birthday party for your kids can be easy and enjoyable. Kira Brant, owner of The Art of Kira Studios, offers a few easy tips to help!

How to Make Your Child's Visit to Santa a Merry One
Of all the activities during this holiday season, a child's visit to Santa is a magical one. Well...not always. Sometimes, a trip to see him can be a problem with a frightened child. We reached out to the North Pole and asked the Jolly Old Soul to share a few tips to help prepare your child for sitting on Santa's lap.

Encouraging Your Little Scientist
Why is the sky blue? Why are there no more dinosaurs? Why do we get sick? Why does your preschooler ask so many questions? This one's easy...because they're little scientists! Young children are constantly trying to figure out the world around them, just like scientists. See how you can nurture this curiosity.

Here's What To Do On A Rainy Day
It's yet another rainy fall afternoon and your child is restless to do something fun. You are sitting at home searching the web thinking "what else can I do to keep him or her occupied for a few hours?" Our Children's Librarians have tested hundreds of crafts and come up with five engaging activities to do indoors.

Family Friendly Activities In Johnson County
There's nothing more fun than a family outing – but as you know, the price tag can add up quickly. The good news is, you don't have to stay at home just because you're on a budget. We're always on the lookout for fun, family-friendly activities that won't break the bank.

How To Choose The Right Day Care
Choosing a child care provider is one of the most important decisions you'll make as a parent. Trusting someone to assist with the care and development of your child can be stressful – especially if you've never done it before. In order to help demystify the process a little bit, we spoke to Michelle Terry at Child Care Answers.

Advice For Homeschooling Your Child
You have taught them their ABCs and 123s, they have shined through a couple years at a day care program, and you're watching your children grow up so fast! Now it's time to decide where you want your child to go to school. If you are considering homeschooling - we're here to help.